Transport and inventory management for importers, distributors and furniture manufacturers. Organisation of complex installations and assembly for businesses or local authorities.
A complete range of logistics services designed specifically for large items, for major e-commerce and retail chains serving private individuals.
Collection points close to consumers'homes for more flexible order pick-up.
Industrial transport of batches and half-batches, transport organisation, industrial logistics. Support for upstream and downstream flows.
More than 35 sites
throughout the
country!
35 agencies
including one in Belgium, organised around a 36,000 m2 logistics hub in Mer, France (41).
3OO vehicles
specifically equipped to transport furniture and large items.
4 logistics sites
in Villabé (91), Les Essarts (85), Leyment (01) and Mer (41), with a total surface area of over 76,000 m2.
76 OOO m2 of storage
with solutions tailored to your products and your flows.
Agency

Agency + logistics site

Hub – logistics site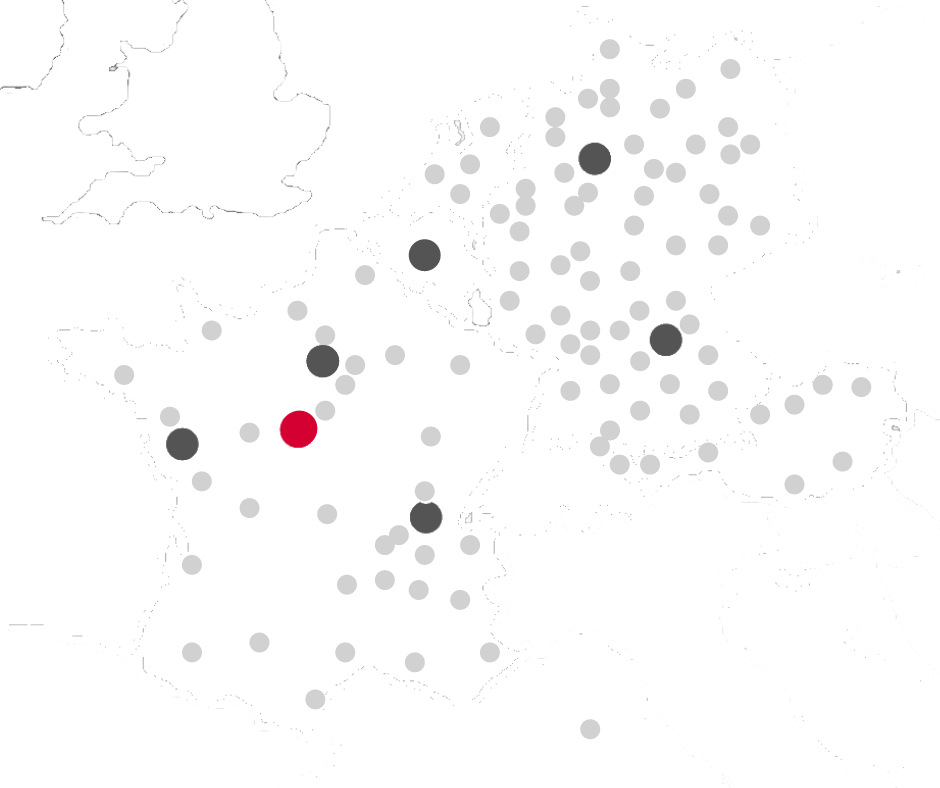 The delivery wasn't easy. I live on the 4th floor without a lift! But the delivery team was friendly and managed to get upstairs without causing any damage.
The two delivery men were very efficient. They delivered my package to my home with great care, to the indicated location. Thank you!
Martine, 21 Villedieu
The appointment was made quickly. They were very accommodating for the date and time of the delivery. I was able to track my package over the last few miles.